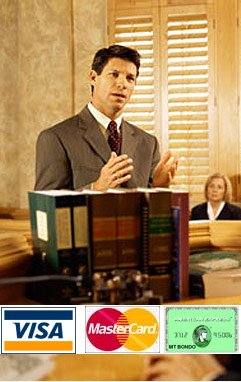 Assistance With:

Take Credit & Debit Cards.
Process Electronic Checks.
Merchant Account Services.




Hours 9am-9pm EST : Contact Us




Law Office Processing Services

We help lawyers, law offices get setup to take visa, mastercard, discover, amex credit and debit cards from their clients. If you are a new legal business or an established one, we will get help you get setup to accept credit cards from you customers. To get started, please fill out our quick contact us form or call us to speak to a sales agent.



Business Types


Civil & Criminal Attorneys
Divorce & Family Practice
Bankruptcy & Collections
Real Estate & Loan Modification
Credit & Debt Repair
Commercial Litigation
DWI/DUI, Traffic Ticket Lawyers

New or Established Practices High Risk & High Volume OK

| | |
| --- | --- |
| | About Firm |
| | We are small business professionals who understand the issues with setting up to take visa and mastercard. We make the process simple and easy! Start taking credit cards and electronic checks today. Even if you have spotty credit our company will assist you with all of your payment processing needs. Increase your revenue and income accepting credit cards from clients. |
| | |
| --- | --- |
| | Increase Profits |
| | These days nearly everyone uses a credit card or debit card to pay for large legal bills. Even if you are taking credit cards now, we can offer you a better rate to lower your merchant service rates! 3-time payments, Recurring Billing solutions, Mobile/Ipad/Iphone services and more! Note: Our service is primarily suitable for those that are classified as "low risk". If your clients have bad credit problems, bankruptcy issues, loan modifiation, or you are a collection attorney for example, you'll need a high risk merchant account provider like this or a company like this. |

Rob Hadson

Agent helps you get setup to take payments from your clients and increase revenues.

Michelle Kidman

Understands the issues for legal service companies like yours and taking credit cards.